The mobile app tracks direct and indirect contacts at the workplace.
The system allows sending alerts to prevent workers from entering in areas where a protocol regarding Covid-19 has been activated.
By using this technology social distance measures are reinforced, especially in activities where it is impossible to keep two meters away.
EPC Tracker, the mobile app for industrial project monitoring, has created a feature for tracking workers movements in the work field. Throughout GPS tracking the app combines users´ mobility data to find out direct contacts among workers during the processes in which they are involved in.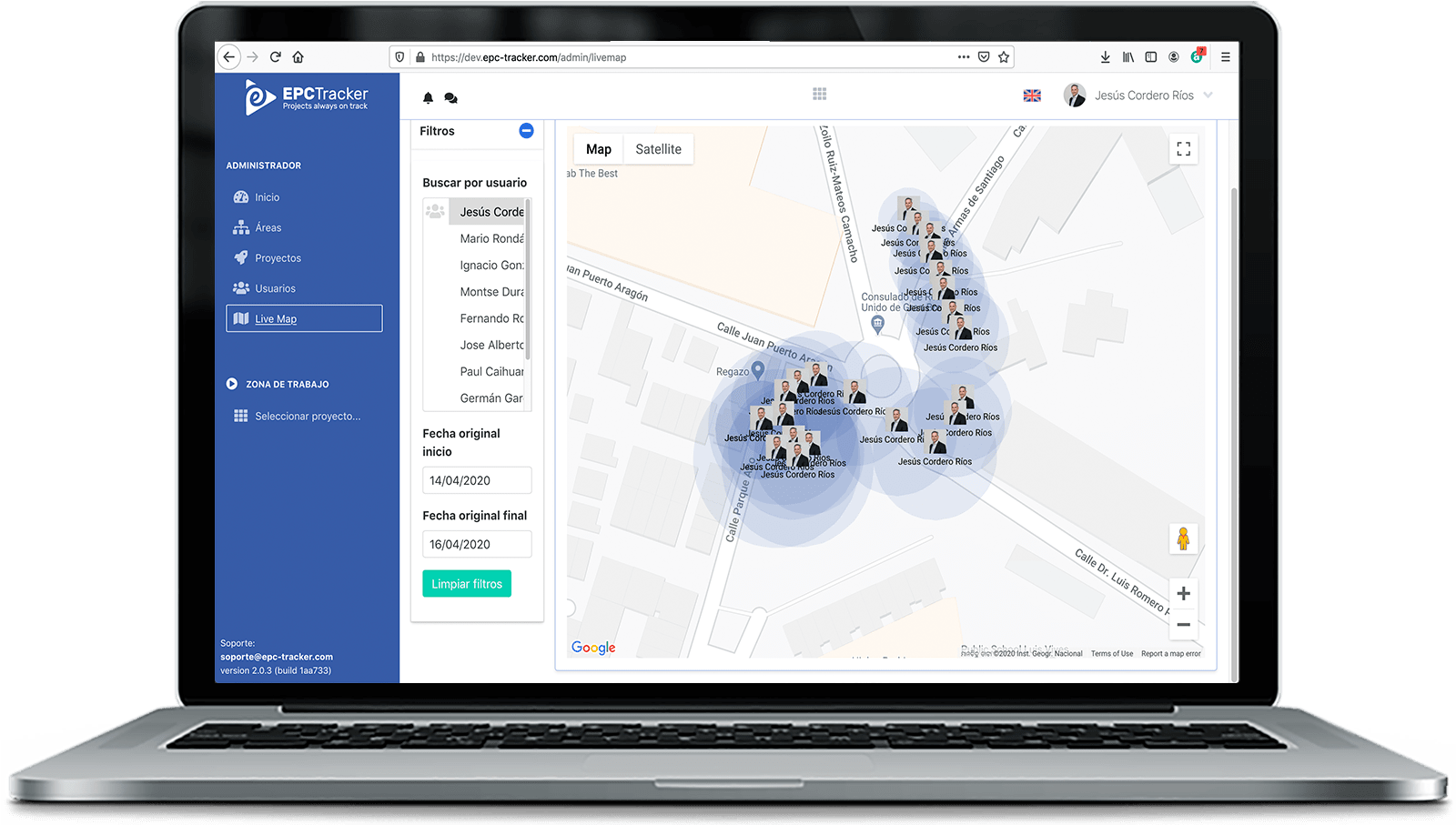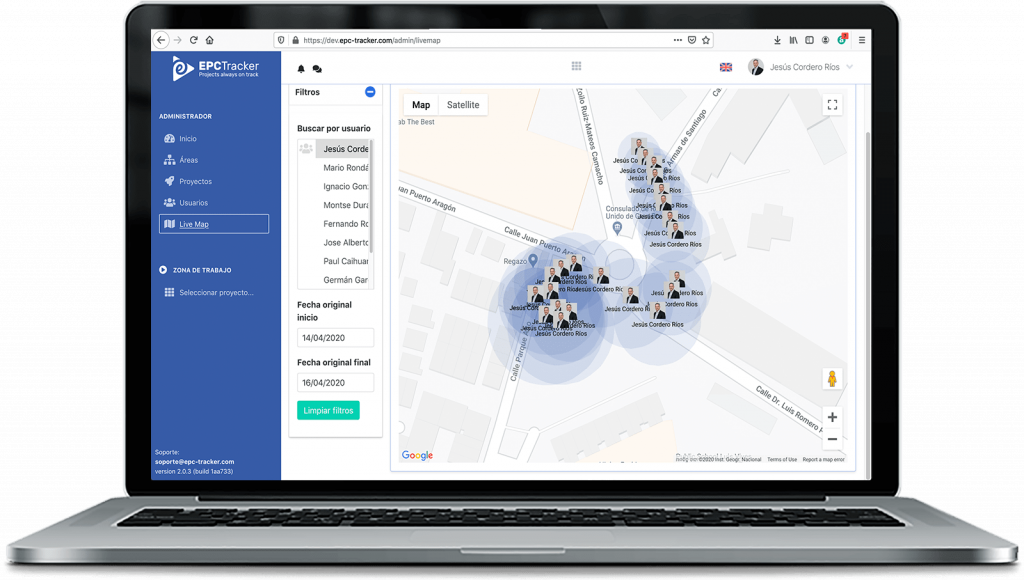 This is especially significant for Health& Safety policies because it is not possible to maintain the recommended social distance in every single productive activity, as it occurs for instance in Construction and O&M industries. Thus, just in case a worker was diagnosed as positive in Covid-19, EPC Tracker detects the previous contacts that the worker had with his teammates and how long, so it is possible to activate the isolation protocols prescribed by health authorities.
📉 Crucial information for the prevention of new cases
The app generates a heat map regarding the places in which the person diagnosed has been working, so the company can proceed to sanitize the area, resources and equipment the worker could manipulate, and therefore became in contagious vehicles.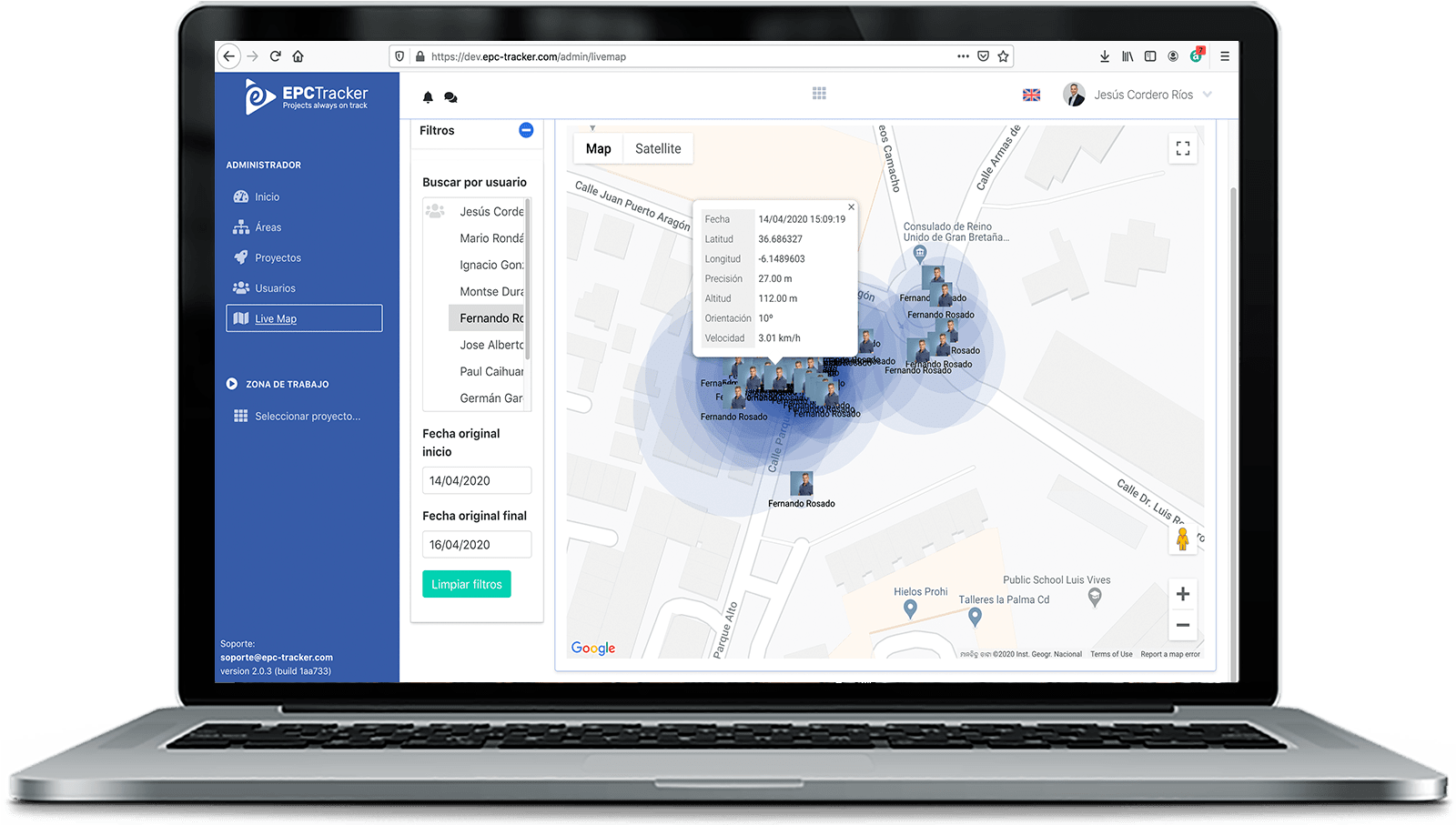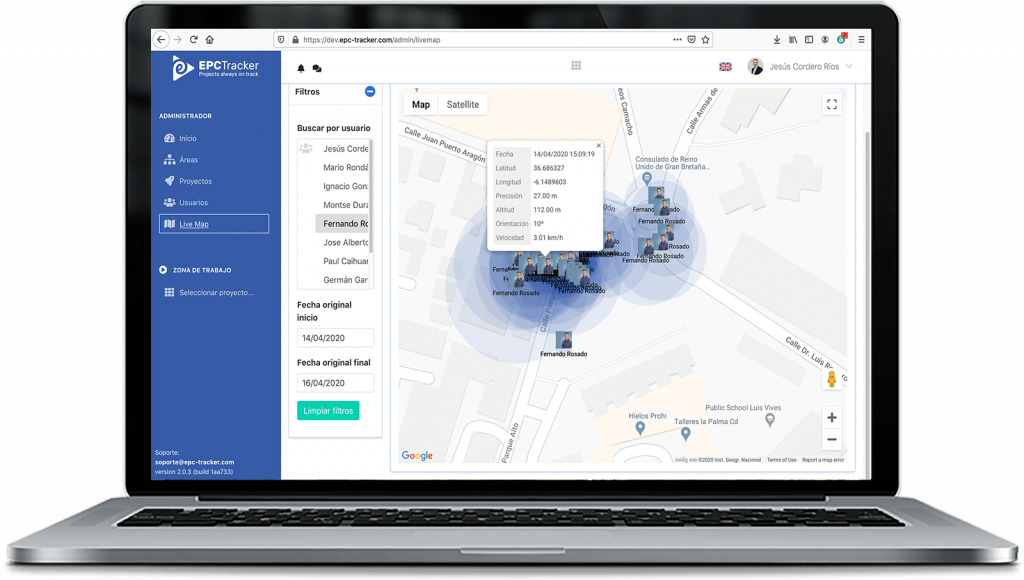 App data recording is only active in working areas
To protect privacy rights and make them compatible with security at work regarding Covid-19 pandemic, EPC Tracker delimits the workspace in which GPS tracking is activated. This assures that mobility data capturing is available for companies and workers only for Covid-19 containment purposes.